Post by 大輔ーRPG on Nov 12, 2013 0:43:18 GMT -6
Hey guys, I just wanted to share some helpful tips while reffing. Most of these points hit some of the ones that matter the most. A lot of us get caught up in our own bubbles and sometimes forget about basic things. So here's some refreshers to point out so that your creativity doesn't run out and your experience is a lot more exciting! So here we go...
1)
No Choices, I'm The Ruler!!
Ever wonder why nobody wants to RP with Godmodders? Well, believe it or not, refs can also be one of those people. You try to go left, he forces you right. You want to avoid a battle? Nope, the referee will push you into it. This will turn off any player who wants to have the freedom to just enjoy their surroundings. I mean, who wants to be pushed around and not have any say in anything?
2)
Create an interactive Environment!!
Sally blinked.
Brian looked at him curiously. "Oh."
Sally tilted her head... "I see..."
Wow, that really was the highlight of the RP. Who really wants to respond to that? Honestly, I can easily criticize the players on this one too... Players should have a sense of guidance when they RP, but of course the ref shouldn't be chaining the player down to their every desire. Spice things up a bit. Maybe events happened in the background of what the player was focusing on. The world doesn't revolve around the player and whoever the person is experiencing.
3)
Make scenery beautiful and grandiose!
Did I walk into a route or a sidewalk?
Really, for those of you who take the video games to describe the routes, cities, and locations exactly like what they are... I pity you. There's a lot more to a city in real life than four buildings and maybe a small fountain stuck in between. Think outside the box when describing the locations. Don't take the easy way out and paste the video game into the chat-room. Maybe there are pine trees shaded under a cliffside near the dirt path the player had entered on? What about an array of mountain ranges seen in the distance while they cross a wooden bridge over a stream?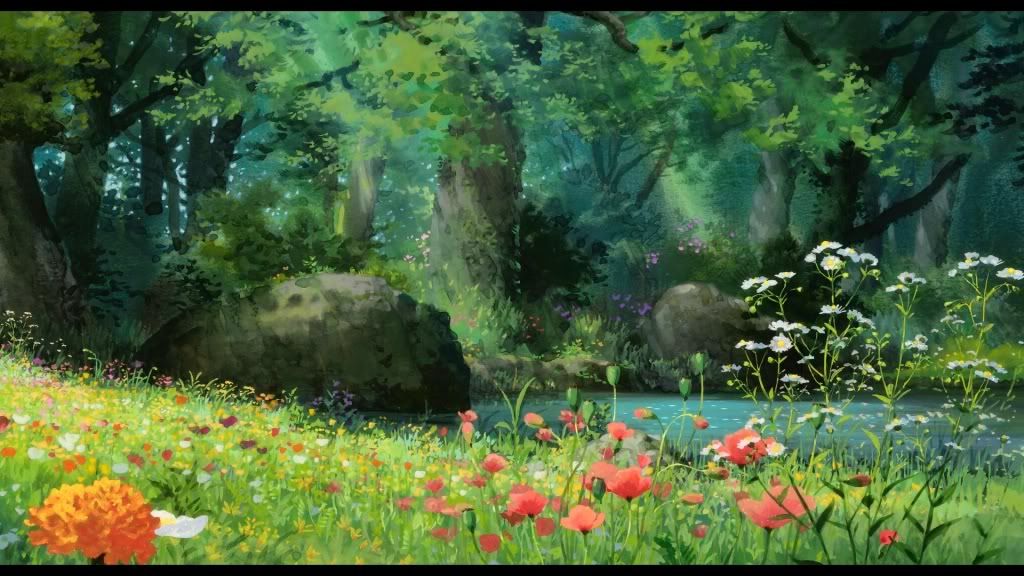 Need I say more?
4)
Slow Replying
You're eating chips. You're playing Kingdom Hearts. You're chatting on facebook, skype, AIM, and any other instant messenger on the internet. You're writing a memoir of your hatred towards reffing....oh. Well yeah. Nobody likes to wait 10 minutes for a reply. Add that up. You will only get through about 6 posts in one hour if you keep waiting like that. If I were the player, I'd be half asleep and disinterested in what's happening.